"These are the best headshots I've ever gotten, and the most painless too. Hayley is easy-going and her professional performing experience informs how she puts you at ease and helps guide you through the process. She knows musicians pretty well too btw if you're not an actor"
Hugo Pierre Martin (Actor & Voiceover Artist)
"Hayley is great! A true artist with a great eye. My headshots turned out way better then I could have hoped for. The best part was how comfortable she made me feel during the session which is essential when having your pic taken."
Jay Green (Actor Musician)
Hayley is great! She has a lovely set up, and is really good at making you feel comfortable. Also, she works quickly and efficiently, getting a wide variety of shots to fulfill your needs. She worked with me before the shoot to identify the exact look we were going for, and that helped us get it right quickly during the shoot, allowing us time to experiment with other options too. Tip top!
Jack Turner (Actor)
"Hayley Samartin creates a photo session that is carefully tailored to the needs of her clients. Her calm work-flow combined with her obvious creativity and wry sense of humor puts the client at ease immediately, and makes for a highly enjoyable, yet results-oriented, session. Hayley is an international photographer whose unique perspective captures the essence of her subject, providing a unique and professional finished product. Whether for headshots or portraits, Hayley's work is wonderful. Highly recommend."
Adam Croasdell (Actor)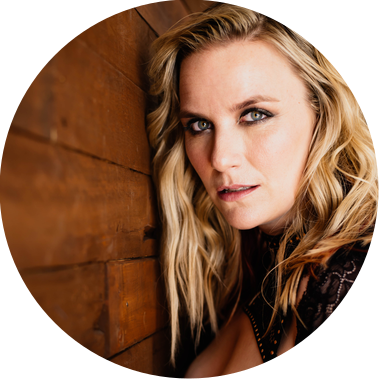 "This Photographer knows her stuff!!!. You can see she's passionate not only about what she does but also making sure you feel as comfortable as possible so she can get the best shot ever. Win Win Win.

I've used Hayley for a number of shoots now and I will absolutely use her again. My agent can be fussy especially when you don't use one of the 'listed' photographers and they loved my shots.

The Nitty Gritty, parking is easy, her delivery is quick and her rates are super competitive. I think you get a way better product that most importantly looks like you. Unlike some of those high end photographers that make you look 'too' good and they don't capture your essence. Hayley WILL capture the real, the gorgeous, the vulnerable and the honest in you. She also does some lovely editorial shoots, for those instagrammers out there that need food for there feed.
Amber Geneva (Actress, Model, Producer)
"Hayley is amazing and a pure joy to work with! As a fantastic actor herself, she knows first hand what actors need in a headshot to book the job. Always prepared, she'll work and PLAY with you to get what you need in a way that lets your unique essence shine through.

She understands lighting in such an integral way that my skin looked like moonlight! Always get compliments on the headshots and editorials I shot with her. Can't wait for my next!

Highest recommendations."
Amy Walker (Actress & Artist)
"Hayley is super talented; I've had many headshot sessions before and I find them Uniquely uncomfortable; I just want to hide and die. It's testament to Hayley's skills with people, coaching actors to get the right thought behind the eyes at the same time as the perfect lighting, that I ended up with a killer set of headshots that I use again and again. She also took the cover pic for a poster of my new show which is on revolve above the box office at the festival theatre in Edinburgh. It needed to really arrest and bring in the crowds from the image alone. She has an artist's eye, a buddha's patience a wizard's technical skill with light. Thank you Hayley!"
Mary Jane Wells (Actress, Writer & Voiceover Artist)
"Fantastic experience, focused, energized photographer whom you can feel completely relaxed with. Such a fun shoot and I am so happy with these unique and original shots! Awesome. Highly recommend."
Nicola Buck (Actress & Writer)
"Hayley was so much fun to shoot with. She created a very relaxed and comfortable environment and really captured the essence of what I wanted to portray in my headshots. Not only is she a talented photographer and actress but she's also a great human being with amazing energy. She went above and beyond by quickly getting me the images so I could have them ready for an upcoming casting. It was a great experience shooting with Hayley and I look forward to seeing her again when I need a refresh!"
Jeremy Black (Actor)
"I have never enjoyed getting my headshot taken, and often end up with very unnatural pictures! During my shoot with Hayley, I was suddenly aware that I hadn't thought about 'posing' once! Hayley has such a lovely way of coaxing you out of your shell so that you can just get on with being yourself! These pictures are my favorite! Thank you, Hayley!"

Georgia Dolenz (Actress & Writer)
"Hayley puts the fun back into the photo session experience!

She made me feel completely at ease from the very beginning, meaning we could use the time we had, to get 'the' shot rather than wasting time easing into it.
With that, in addition to her clear passion for what she does and fun, high energy, I was able to remain energized and enjoy the whole experience!
You're in safe hands!"
Joanne McCallin (Actress, Presenter & Photographer)
"Working with Hayley is the easiest fun one can have and it shows in her photographs. I don't know which of her talents is greater: getting her clients to feel comfortable and confident or capturing those moments. Her headshots were the most fun, the most affordable and the most profitable business purchase I've made yet!"

Adam Ceschin (Actor & Writer)
"Hayley was the PERFECT photographer for me. I was a rookie actor just new to the city and she made me feel great. Most actors are comfortable when they're moving around a stage or set but put them in front of the camera and we have no idea what to do. (I hope that's not just me.) Hayley did everything right to make me feel relaxed and always knew just what to say and do to get me out of that deer-in-headlights zone. After Hayley's done taking your picture you'll be relieved to find that a great headshot could come to you so easily and that's because of Hayley's charm behind the lens."

Emma Kennedy (Actress & Stand Up)